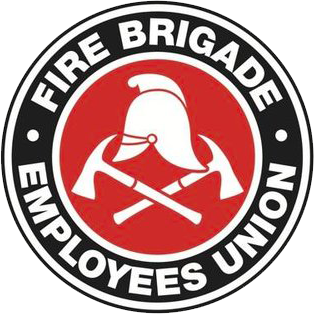 Strength in unity since 1910
Letter to Supt and Chief Supt Members
April 3, 1996
Dear Comrade,
In July last year a meeting of senior officer members appointed a negotiating committee to liaise with the Union's officials and Industrial Staff in the lead up to this years negotiations on your wages and conditions. Committee members are Comrades Bob Dobson, Des Cooper, Ray Kelly, Doug Crotty , John Anderson and Bill Jones, and any suggestions and/or queries should be directed to one of these members or the Union office.
Members of the negotiating committee held a preliminary meeting in January where it was established that certain information, including the status of the "Patterson Award" and the possible re-inclusion with the Firefighters' Award, should be researched by the Union's Industrial Staff. Comrades Kelly and Anderson have expressed a desire to reconvene this committee, to which I would invite all of the above committee members to contact Ray or John to arrange a suitable date and time for that meeting to be held (with my apologies to both for my unilateral "organiser" nominations). Once agreed, meeting details will be forwarded to all members of the committee.
On other matters, the 6% increase was of course recently passed on following certification by the Industrial Registry. Other recommendations of the ERC remain largely stagnant, with rental subsidies and the provision of Inspectors to assist in Country Zones possibly the most significant. The Union for its part has agreed to implementation of a six month trial of Inspectors in Zones nominated by the Department – with some reservations (see attached). The Department had advised that most country Superintendents have stated they neither sought nor desired assistance, a position questioned by the Union and one on which some feedback from members would be helpful. Rental subsidies remain locked at 50% and the subject of ongoing discussion at Ministerial level, with the Department arguing (hiding behind) a restriction via Government policy. Unfortunately, the move of Corrective Services staff to greater subsidies has not eventuated, with any possible improvement  now likely to come through the next EA/Award. Please do not hesitate to contact me for any further information or assistance.
Yours fraternally,
Chris Read
State Secretary