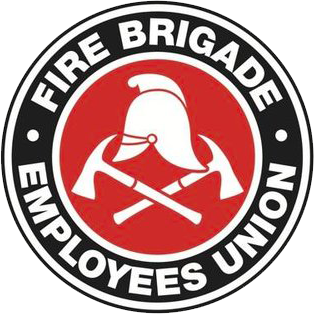 Strength in unity since 1910
URGENT UNION NOTICE 18% OFFER RECEIVED – STOP WORK ACTION WITHDRAWN
December 23, 1996
EARLIER THIS AFTERNOON, THE NSW GOVERNMENT WAS ADVISED OF THE UNION'S INTENTION TO UNDERTAKE STOP-WORK ACTION AT 1800 HOURS THIS EVENING. DESPITE THIS THREAT, NO RESPONSE WAS FORTHCOMING. ALMOST IMMEDIATELY FOLLOWING THE DISPATCH OF THE NOTICE TO ALL STATIONS VIA TELEPRINTER, GOVERNMENT REPRESENTATIVES CONTACTED THIS OFFICE TO ADVISE THAT AN OFFER FOR 18% WAS IN THE PROCEES OF BEING FAXED THROUGH.
IN LIGHT OF THE GOVERNMENT'S (ALBEIT LATE) RESPONSE, ALL STOP-WORK ACTION IS TO BE CANCELLED – EFFECTIVE IMMEDIATELY UPON RECEIPT OF THIS NOTICE.
THE UNION'S OFFICIALS ARE YET TO CONSIDER THE DOCUMENT IN ANY DETAIL, BUT CAN CONFIRM THAT THE GOVERNMENT'S OFFER IS FOR 18%  OVER THREE YEARS, FROM 8/8/96 TO 8/8/99.
FURTHER DETAILS TO FOLLOW AS AVAILABLE. BANS ON PAPERWORK AND OUT-DUTIES IMPOSED 20/12/96 SHALL REMAIN IN PLACE UNTIL FURTHER NOTICE.
CHRIS READ
STATE SECRETARY
NSW FIRE BRIGADE EMPLOYEES' UNION
MONDAY 23RD DECEMBER, 1996