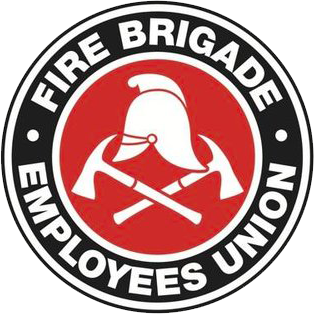 Strength in unity since 1910
PERMANENT AWARD RATIFIED BY IRC
February 18, 1997
Following near-unanimous rank and file endorsement of the negotiated 18%/3 year Permanent Staff Award at the Special General Meeting of 13/14 February and corresponding meetings of the Country, Newcastle and Illawarra Sub-Branches, the Union advised the Department and NSW Government that the Award could be ratified by the Industrial Relations Commission. An early hearing was arranged, and the Award was subsequently ratified by the IRC late Monday 17th February, 1997. The following information is now provided for the benefit of members:
All of the provisions of the new Award shall take effect from Friday 28th February, 1997.
The new relieving provisions (and rates) shall also take effect from Friday 28th February, 1997. A separate Union information sheet detailing the new provisions and relevant particulars shall be posted to all relieving members' home addresses, as well as to each station/workplace, prior to the 28th.
All increased allowances shall take effect from Friday 28th February, 1997 – but as before, they shall not be retrospective (ie no back-pay on allowances).
6% back-pay shall be paid on Thursday 27th February. Back-pay applies from 16/8/96, and will be calculated on base rates plus rostered O/T.  For the vast majority of members the back-pay will be well in excess of $1,000.  The NEW weekly wage rates are:
Recruit –                            $536.40
Firefighter L1 –                 $611.20
Firefighter L2 –                 $640.19
Firefighter L3 –                 $669.31
Firefighter L4 –                 $698.44
Qualified Firefighter –       $727.56
Senior Firefighter –           $756.65
Leading Firefighter –         $814.90
Station Officer Level 1 –    $873.01
Station Officer Level 2 –    $909.48
Inspector –                        $1091.33
In accordance with the Union's Rules, dues for permanent members will also increase by 6% from the current $5.48 per week to $5.81 per week effective from 16/8/96. Permanent members will have $9.24 deducted, being an additional 33 cents per week back-dated to 16/8/96 in line with the wage increases.
Retained dues (set at 20% of permanent dues) will increase from $4.62 per month to $5.04 per month. Negotiations are underway for a new Retained Award, although a total of 18% in wage increases – together with back-pay to October 1996  – is already secured.
Union Delegate briefing sessions shall be held to provide all permanent member Delegates with a thorough understanding of the provisions of the new Award. Notice of this Delegates' Meeting is expected to follow shortly.
Chris Read
State Secretary Tuesday,
18th February, 1997