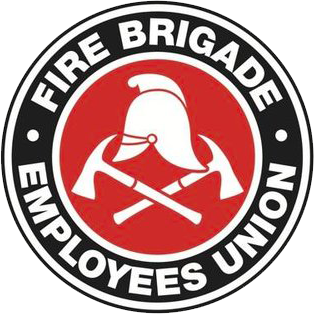 Strength in unity since 1910
RETAINED FIREFIGHTERS' AWARD NEGOTIATIONS UPDATE
March 12, 1997
Following the successful ratification of the Permanent Firefighters' Consent Award on 17 February 1997, the Union has entered into formal negotiations with the Department over a new Award for Retained Firefighters.
The Union has already successfully secured retrospectivity for Retained Firefighters to 1 October 1996, being the expiration date of the last Award. Such back pay is dependent upon the parties reaching agreement on a consent award. It is anticipated that the back pay will apply to the Retaining Fee, the Incident Rate and the Drill Rate, and that the rates will be increased by 6%. Such back pay shall be paid from the date on which the new award is made.
In line with the 18% increase for Permanent Firefighters, the Union has also secured an increase in total funding of 18% for Retained Firefighters' wages. Following consultation with the Retained Sub Branch Executive, the Union is seeking to consolidate the Incident and Drill Rates into a single rate of pay.
It is expected that the Award negotiations shall continue throughout March. The final draft of the Award shall be considered by the Retained Sub Branch Executive and, once approved, will be sent to all Fire Stations, with Retained Members, for consideration. It is currently anticipated that a postal plebiscite of all Retained Firefighter Members will be subsequently conducted. Only current Union members will be entitled to vote, so any firefighters wishing to join the Union should contact the Union Office on (02) 9267-5552 for Membership Application Forms.
Members wishing to submit suggestions in relation to the Award negotiations should write to the Retained Sub Branch Executive, c/o NSWFBEU, 267 Sussex Street, Sydney, NSW, 2000.
Chris Read
State Secretary Wednesday, 12 March, 1997