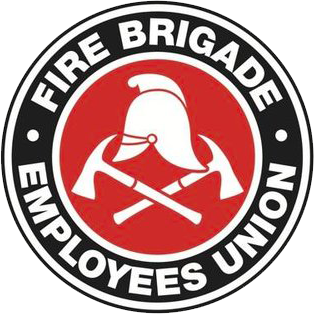 Strength in unity since 1910
MANNING OF BRONTO AERIAL APPLIANCE
March 19, 1997
The following represents the agreement negotiated between the FBEU and the Department for the manning of the Bronto Aerial Ladder Platform at Wollongong.

If the appliance breaks down or is removed for servicing or repair it is to be replaced by the Telesquirt for a period of up to 14 days.
If there is a spare aerial appliance ( Telesquirt or Aerial Ladder Platform) in the GSA it is to be installed as a replacement as soon as possible.
Should the Bronto attached to Wollongong remain out of service for a period exceeding  14 days an aerial appliance will be removed from the GSA and installed at Wollongong.
Under no circumstances are members normally attached to the Bronto to be considered 'spare'. The staffing complement at Wollongong is to remain as if the Bronto is in service. (i.e. No out duties are to be worked as a result of the appliance being removed from service)
The staffing complement at any given time must be maintained with appropriate numbers of qualified personnel so that the appliance (or any replacement appliance) can be manned by qualified operators immediately upon arrival.
This agreement will remain in force until June 1998. After that date the Department has agreed to provide a replacement appliance prior to removal for servicing or immediately they are notified of a breakdown.
Darryl Snow
Secretary, Illawarra Sub Branch
Wednesday 19 March 1997