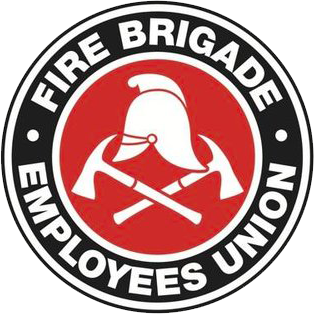 Strength in unity since 1910
UNION INSTRUCTION NO.13 STN ALEXANDRIA – MINIMUM STAFFING
November 11, 1997
All members are hereby instructed that the minimum staffing for No. 13 Stn Alexandria is STATION OFFICER AND FIVE FIREFIGHTERS, PER PLATOON.
If the Department cannot maintain its fleet, it is not the Union's problem. Further, if the Union allows the Department to actually capitalise on the absence of the bronto aerial appliance allocated to the station, there will be no incentive for the Department to maintain its fleet.
Members would also be aware that the Union had previously negotiated a position whereby an alternate appliance would be provided for the members usually assigned to the bronto. Again, if the Department cannot maintain such an alternate appliance, it is not the fault of this Union's members.
At no stage has the Deparrtment approached the Union to discuss any revision of this agreement. The fact that the Union and Department are now involved in a significant dispute over fitness assessments merely assures that the Union will not allow any watering-down of the previously agreed position on this matter.
ACCORDINGLY, ALL MEMBERS ARE INSTRUCTED THAT UNDER NO CIRCUMSTANCES WHATSOEVER IS THE MINIMUMJ STAFFING OF NO. 13 STATION TO DROP BELOW S/O AND 5 PER PLATOON. THERE ARE TO BE NO OUT-DUTIES PERFORMED IF THE STAFFING IS EQUAL TO OR LESS THAN S/O AND 5. FURTHER, IF THE STAFFING AT THE COMMENCEMENT OF SHIFT IS BELOW S/O AND 5, THE ENTIRE STATION IS TO REMAIN OFF-LINE UNTIL SUCH TIME AS RECALLS OR OUT-DUTIES ARRIVE TO BRING THE STATION UP TO SAFE MINIMUM STAFFING LEVELS.
Andy Coppin,
State Committeeperson South
Chris Read,
State Secretary Tuesday 11th November, 1997