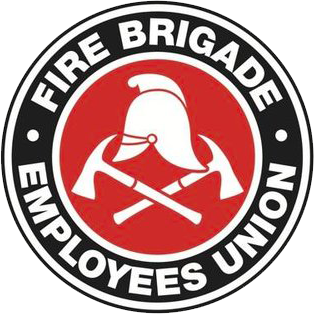 Strength in unity since 1910
WATER TANKERS DESTAFFING @ 0800 HRS 25/9/98
September 24, 1998
Despite the fact the Department has done virtually everything it can to ensure that we do not reach a satisfactory agreement – and technically speaking, we still haven't – the Union has agreed to allow the destaffing of the following 4 water tankers as of 0800 hours tomorrow morning:
No. 8 Station Liverpool
No. 45 Station Miranda
No. 47 Station Revesby
No 51 Station Forestville
The 2 remaining water tankers at Hornsby and Charlestown are to remain fully staffed on the 10/14 roster until further notice.
There are several outstanding issues that need resolution in order to reach a final agreement. One example is the Union's demand for a 1% increase to be payable immediately upon the expiration of the current Award in August 1999. The Department's best counter offer to date has been for a 0.9% increase to be paid sometime over the next three years. Who else but the Dept. would argue over 0.1% of a payrise? The fact is that if they want to be petty, we can be petty too.
The Union's State Committee is meeting tomorrow. If a satisfactory agreement is not be reached by 1800 hours tomorrow, the water tankers will be re-staffed at that time.
Chris Read
State Secretary Thursday 24th September, 1998