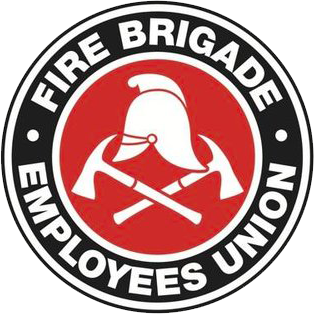 Strength in unity since 1910
Leading firefighter promotions
October 1, 1998
The Union office has received a great deal of correspondence on the question of Leading Firefighter promotions to Station Officer after January 1, 1999. Cutting to the point, the position on this matter may currently be summarised as follows:
The Award's Clause 13.9.2 provides that the current merit list arising from members' performance in the 1996 examination will determine the order of promotion to Station Officer "up to and including December 31";
The Award's Clause 13.9.3 provides for a new system whereby existing Leading Firefighters and Senior Firefighters "who have acquired 80% of the Station Officer competencies" will be invited to apply for the new position of Leading Firefighter (Qualified). This new system is to become effective "on or after January 1, 1999". Clause 13.9.4 provides that selection will be on the basis of "an agreed merit process to be developed in conjunction between the Department and the Union".
The Award's Clauses 13.15 to 13.19.3 provide for a Curriculum Advisory Committee (CAC) – with equal Union and Department representation – to oversee the implementation of CBT within the NSWFB. The CAC has already unanimously recommended to the Commissioner that the current merit list be continued with for at least another 12 months.
The important words concerning Clause 13.9.3 and January 1, 1999 are "OR AFTER". It is already almost certain that it will now be a case of "OR AFTER" because there is no "AGREED MERIT PROCESS" and there won't be prior to the consideration and approval of a new system by a General Meeting of rank and file FBEU members. Until that happens, the current merit list must continue.
There is no agreement for "red-lining" of LF's and there is no agreement for the scrapping of the promotion list on 1/1/99. Members should not mistake our Union's position as being opposed to change – we are not. In fact, your elected officials remain supportive of the early introduction of a new merit promotion system provided the new system is fair, equitable and transparent.
Whilst we will advise members of any possible changes, my advice in the meantime is to ignore the various rumours circulating and to focus instead upon the fact that there won't be any change unless a General Meeting votes for it.
Chris Read
State Secretary Thursday 1st October, 1998