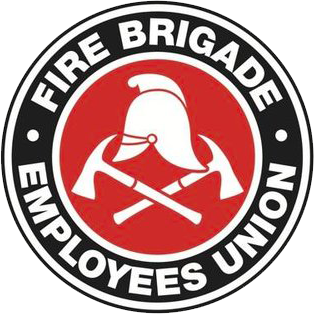 Strength in unity since 1910
Award update – bans to commence
February 1, 2008
Thursday's appearance at the IRC appeared to be going well, until the Department decided to lob another claim onto the table at the last minute – removing the top up provisions for workers compensation in the permanent award. The top up provision's are one of the Union's greatest achievements in its entire 98 year history. The Union won and has held workers compensation top up since the 1960's, the top up predates the 10/14, safe minimum crewing and the removal of brass helmets.
Currently members who are on workers compensation remain on full pay, unlike workers in other industries who drop to a rate of less that $300 after six months. The Department's desperate grab for our conditions at this late stage is nothing short of provocative and does little more than hinder negotiations.
In an extremely heated meeting of the Union's State Committee of Management this afternoon the Union's leadership has resolved to impose statewide administrative bans across all sections of the Union's membership permanent and retained. All members are therefore instructed that as of midnight tonight, 1 February, no paperwork or administrative duties are to be undertaken (including fire reports, BRIMS, PIP's, CARS, FANS, etc.) other than for firefighter pay or leave related matters.
Simon Flynn
State Secretary