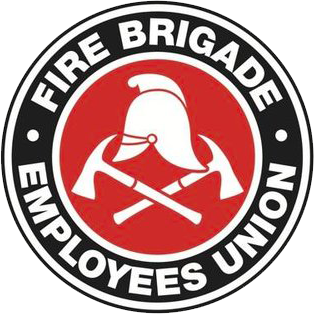 Strength in unity since 1910
Wages back to square one
May 27, 2008
Cutting wages, privatising essential services and picking fights with the Trade Union movement isn't the sort of behavior most people associate with a 'Labour' Government but that's exactly what the people of NSW are now up against. The State Government has clearly signaled its intention to pull on the Trade Union movement while it is nearly three years out from an election and any measure of accountability.
With rent, food, petrol and most other costs now sharply increasing the Union has been working hard to negotiate a wage increase that can be taken back to a series of general meetings for the Unions membership to consider. The Union has been arguing that our job has been impacted by increasing inflation, increased risks and increased complexity. That we deserve no less than the highest wages in the country, those paid to firefighters in Canberra – we all do the same job we all carry the same risks.
For its part the Government has been sticking to its line that inflation is running at just 2.5% per year and that it is not prepared to offer any more effectively cutting our wages by more than 1.5% each year. Figures from the NSW treasury show that the state budget is on track to deliver a surplus of close to $1Billion after the state economy grew by 4.5% last year
up from a $376Million estimate at budget time last year.
The FBEU was one of the first NSW Union's to run up against the current Government policy and its belligerence in refusing to move past the dogma of inflation running at 2.5%. While firefighters were paid an interim 2.5% increase we managed to avoid the refusal to back date rises. It is only now that nurses, public servants and hospital staff are all fast approaching the Government inspired crisis in public sector wages that the entire public sector Trade Union movement is moving into direct conflict with a Government on the nose.
On Friday May 16th the Union Secretary met with the Commissioner and put forward a fully costed proposal that could become the basis for settlement of our wage claim prior to arbitration. That proposal was based on a three year award paying 2.5%, 5% and 5%. The clear indication coming out of that meeting was that agreement was close and the need for arbitration could be avoided.
The following Thursday with both parties again in conciliation the Department dropped its bomb shell informing the Union that even if all aspects of the 2.5%, 5% and 5% deal were fully funded and signed off – it will still be insisting on arbitration. In short it wants our Award gutted and entitlements we have held for decades purged entirely from our Award.
The Unions State Committee of Management will now be meeting from 10 am Wednesday 28th May to develop a strategic and tactical plan in what looks almost certainly like one of the biggest scraps our Union has been involved in for decades. All of the Union's industrial staff will be working like demons for the next two weeks putting together the final elements of evidence for our Work Value case. Members are asked to hold off on all but the most urgent matters so that the Union can focus on putting together our court case.
Simon Flynn
State Secretary