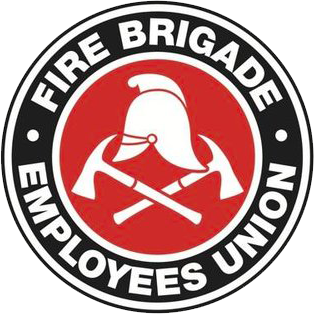 Strength in unity since 1910
Wages and backpay
October 9, 2008
Following settlement of the Union's wage campaign the Department has now commenced paying the new 2008 Awards' rates of pay and allowances on and from Friday 26 September, so the increased rates should first appear in all members' pays today, Thursday 9 October. The Department has also advised the Union that it will be making a one off lump sum payment for the 16 weeks of back-pay between Friday 20 June 2008 and Thursday 25 September on Thursday 23 October (ie, next pay day).
In accordance with the Union's registered rules, Union membership dues have also now increased in line with these latest wage increases. Union subscriptions have increased 2.1%
·     for permanent firefighters, from $21.60 to $22.06 per fortnight; and
·     for retained firefighters, from $4.33 to $4.42 per fortnight.
Members are again reminded that your Union dues are recognised by the Australian Tax Office as work related expenses and therefore fully tax deductible.
Further to this the Union is now working on establishing just how much back pay permanent members are entitled to when called in to work to make up safe minimum crewing levels. The Union initially won a court case that established a minimum of four hours pay in these circumstances during 2006. The Department appealed against this decision and lost the appeal in 2007, then appealed again in 2008 and lost a second and final appeal.
In handing down its decision on the second appeal the court established a series of prerequisite conditions that must be satisfied in order that members can be entitled to the minimum four hour payment. The Union has now arranged a meeting with the Department for Wednesday 15th October. Hopefully this will avoid further needlessly expensive legal disputes and instead see the money put into funding and resourcing front line fire services.
Members who are interested in reading the judgement in case number 246 of 2008 – the second and final appeal against members entitlements can find that decision on the internet
http://caselaw.lawlink.nsw.gov.au/search.html
Simon Flynn
State Secretary