The FBEU Centenary, 2010
In October 1910, during the first year of the NSW Fire Brigades' existence, firefighters got together and formed  the Fire Brigade Employees' Union of New South Wales. A century later, the FBEU continues to weld together professional firefighters, making sure that we are heard by the Department and treated fairly. October 2010 marked the Centenary of the Union, the hundredth anniversary of our birth and of the start of the struggles that have made this job what it is today.
Minutes of the 100th Annual General Meeting, 2010
The 2010 Annual General Meeting of the FBEU, being the 100th AGM of the Union, was held as part of the Centenary celebrations on 21 October 2010.
Minutes of the meeting, as adopted on the day, including the full text of the Secretary's report, are now available online.
Minutes of the 100th Annual General Meeting, 2010 (1786)
FBEU 25 year Membership Medal

Here's a selection of images from the event.
Over 1200 serving and retired firefighters taking part in amarch from Town Hall to Circular Quay, before attending the 100th Annual General Meeting of the Union and a Centenary Function, held at the Overseas Passenger Terminal in The Rocks.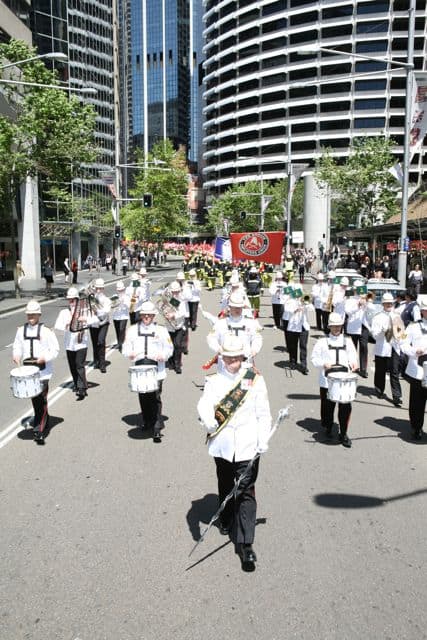 The Australian Army Band led the march along George Street.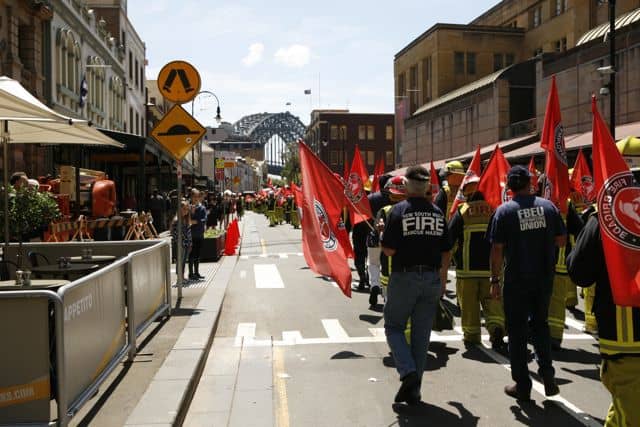 Largest ever march of uniformed firefighters in Australia – a segment of the 1200-strong march heading through the Rocks.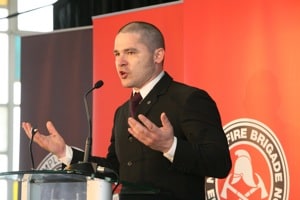 State Secretary Jim Casey speaking at the 100th Annual General Meeting of the Fire Brigade Employees Union.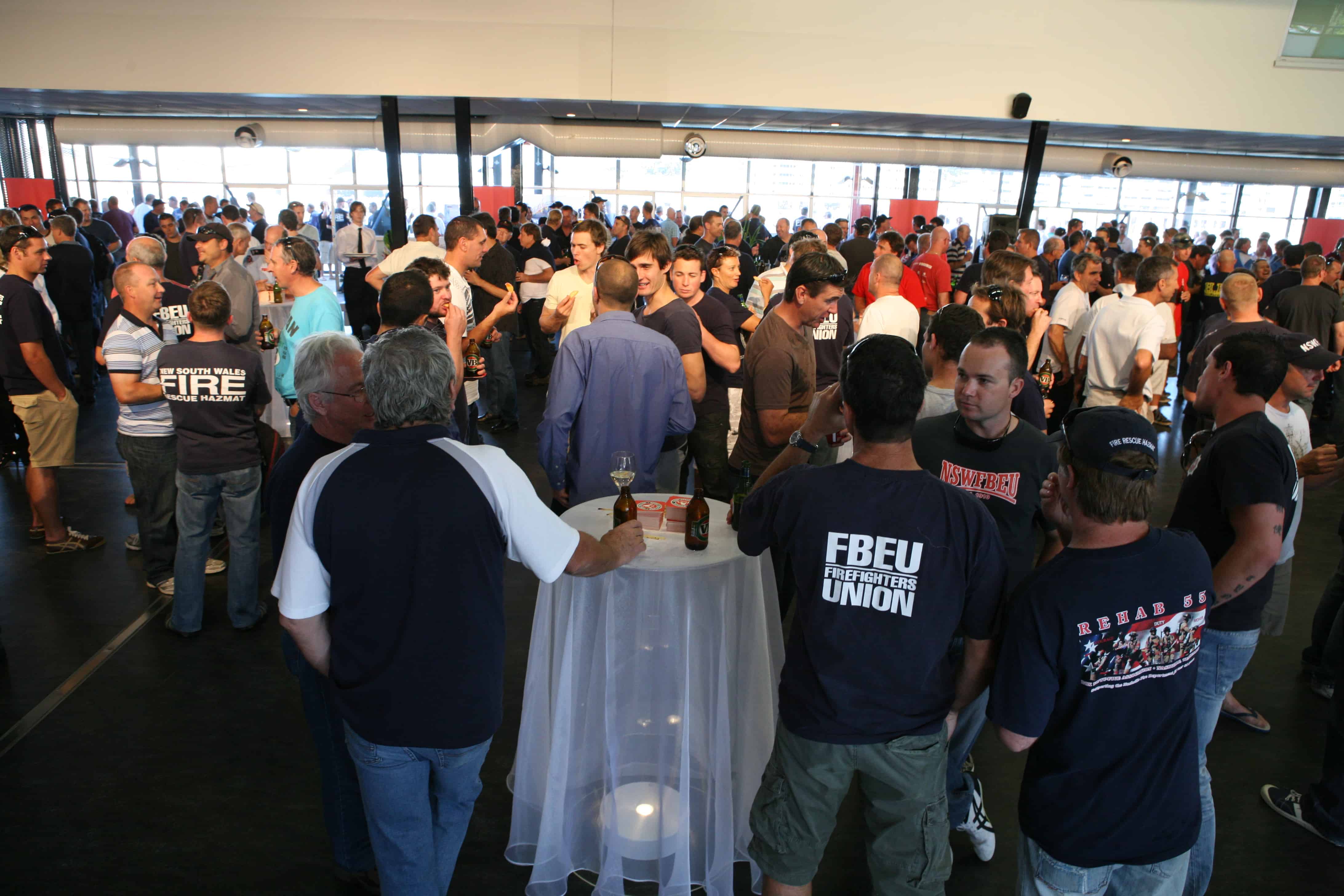 Hundreds of members celebrated the Union's achievements.