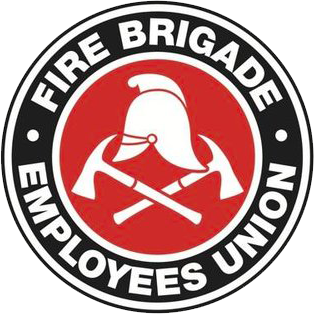 Strength in unity since 1910
OUTSOURCING OF MOTOR DRIVER TRAINING & FAMILIARISATION BANNED
February 27, 1996
It has come to the Union's attention that the Department has contracted the services of a consultant to undertake driver familiarisation for the installation of the four new Firepac Salvage/Rescue appliances.
This has serious ramifications for all members in that the Department has deliberately undermined an area of work traditionally performed by our members at the Driver Development Section.  All the other Firepacs (and previous appliances) were installed using the staff at the Driver Development Section.
The Union will not allow the Department to hive off work that has always been performed by our members in the past without consultation.  This stance is maintained for a number of reasons:
the Department in this case is bringing in contracting out by stealth.  In the absence of any meaningful discussions over the matter with the Union, we can only assume that it is the thin edge of the wedge for contracting out and the depletion of support services; &
members can rely on the professionalism and expertise of existing staff in this important area of training.  The quality of contracted out services are unknown and could potentially place our members at risk.
ACCORDINGLY, EFFECTIVE IMMEDIATELY, THE UNION INSTRUCTS ALL MEMBERS NOT TO PARTICIPATE IN ANY MOTOR DRIVER TRAINING OR FAMILIARISATION THAT IS NOT DELIVERED BY NSWFB PERSONNEL OPERATING OUT OF THE DRIVER DEVELOPMENT SECTION. THIS INSTRUCTION SHALL REMAIN IN FORCE UNTIL FURTHER NOTICE.
Chris Read
State Secretary
27th February, 1996