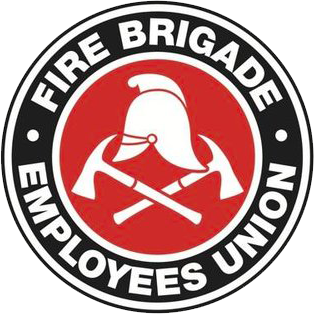 Strength in unity since 1910
Notice to all members at No. 238 Station Broken Hill
September 8, 1998
As a result of your determination and unity, the CS-B Executive has received written confirmation from the Department expressing its commitment and concurrence with the following:-
1.  PUMPERS AT No.238 STATION
* The Department has agreed that No.238 Stn will get a Mercedes or Volvo diesel appliance when the Firepacs start to come on line in February 1999, and it will be in place by 30 June 1999.  The exact date will be determined by the rate of delivery of the new Firepacs.
* No.119 Pumper will replace current SEV.
* Staff at No.238 Stn are to be trained in the operation of the Rural Pumper (Composite).
* Interim measure to compensate for inadequacy of SEV, is to use No.239 Stn's Composite pumper in conjunction with No.654P to transport crew and equipment whilst No.119P is inoperative.  Retained staff from No.239 Stn will crew Composite until No.238 Stn's staff qualified to do so.
2.  COMMUNICATIONS/WATCHROOM OPERATIONS
* By next week, Telstra is expected to have in place, a digital service for the operation of the turn out system from Katoomba Comms. Centre.
* The Department has agreed to investigate the use of a landline for R/T communications from appliances to Comms Centres.
* Interim agreement to provide R/T communications from appliances to station is:-  at times when retained staff cannot provide an acceptable response time ie, within 5 minutes, to staff the watchroom during the absence of the pumper and crew, then a F/F is to be recalled to duty to cover the projected period of time that the retained staff are unavailable  –  authority is delegated to the Officer in Charge No.238 Stn by the Zone Commander under the conditions of In Orders 1995/20, 'Availability of Retained Firefighters'.
3.  TRAINING
* All staff permanently attached to No.238 Station will receive training at Deniliquin Hot Fire Training Centre.
A Platoon…….17/18 October 1998             )        confirmed
C  Platoon…….14/15 November 1998      )
B  Platoon…….20/21 February 1999          )        proposed
D  Platoon…….20/21 March 1999  )
4.  STATION RENOVATIONS/EXTENSIONS
* The Department has given a commitment to the upgrading of facilities, amenities and accommodation at No.238 Station to a design and standard acceptable to all concerned, during financial year 1999/2000.
* 'All concerned' will comprise a working party of representatives from Region South West, Property Services and the staff of No.238 Stn and the planning process is to commence prior to 30 November 1998.
*********                                      *********
The Union has also been advised that Broken Hill Fire District is to be administered by the Superintendent, South West 3 Zone.  This may require the redistribution of some stations currently served by ZC SW3.
For further clarification of any of the above, all inquiries are to be directed to your Region delegate, Comrade Tim Schofield.
Country Sub-Branch Executive
for State Secretary
Tuesday 8 September 1998.