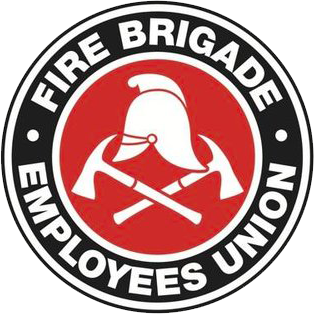 Strength in unity since 1910
BAN ON INADEQUATE VEHICLE IN BA/HAZMAT SECTION (CHULLORA)
March 22, 1996
Members at the HAZMAT Response Unit at Chullora have brought to the attention of the Union the inadequacies of vehicle FBY 622 as an operational vehicle.
The vehicle represents a serious occupational health and safety hazard to our members in a number of ways:
1) Heavy articles are stowed too high on the vehicle thereby exposing our members in BA/HAZMAT to back injuries:
2) The stowage systems in the cab and storage areas are inadequate thereby placing our members at risk in terms of items hitting them either through a collision or when the cupboards are opened;
3) The side folding door makes it awkward to maneouvre items of bulky equipment out of the appliance thereby increasing the risk of falling from the truck upon exit or creating back injuries.
4) The appliance is heavy in the steering and has poor manoeuvarility thereby placing members at risk when responding under lights and sirens and increasing ergonomic risks for the driver.
5) The poor performance of the vehicle when responding to emergency incidents places members on the fireground and the public at risk as it can lead to a lack of BA sets being delivered to a fireground in a timely manner.
6) When HAZMAT and BA3 are already at an incident, FBY 622 is used as a HAZMAT response vehicle.  Again its poor performance places firefighers and the public at greater risk.
FBY 622  when first introduced, was a suitable vehicle for its intended purpose (ie. BA Truck).  Given its age and its increased role as a HAZMAT vehicle, its performance and ergonomics make it no longer suitable or acceptable as an emergency response vehicle.  Its continued use as such a vehicle increases the hazards and the risk of injury to both firefighters and the public.
ACCORDINGLY, EFFECTIVE IMMEDIATELY, ALL MEMBERS IN THE HAZARDOUS MATERIALS RESPONSE UNIT ARE DIRECTED NOT TO PARTICIPATE IN THE RESTOWING OR OPERATION OF FBY-622 NOR ARE THEY TO ALLOW IT TO BE BROUGHT BACK ON LINE AS A RESPONSE VEHICLE.
THIS BAN SHALL REMAIN IN PLACE UNTIL FURTHER NOTICE FROM THE STATE SECRETARY.
Michael Wright
for State Secretary
22nd March, 1996