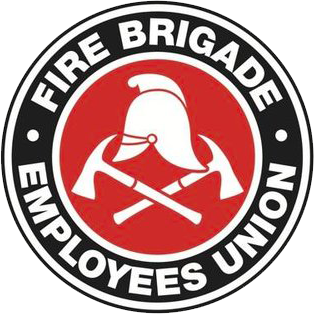 Strength in unity since 1910
OXYGEN BREATHING APPARATUS STAFFING LEVELS
October 2, 1996
The Sub Branch Executive has been made aware of recent instances where the full level of qualified O2 Breathing Apparatus operators for 422 station, Port Kembla has not been maintained.
An excerpt from In Order 1994 / 26 is reproduced below for the guidance of all members. The revised In Order was negotiated by the Illawarra Sub branch against the backdrop of the Lysaghts fire where a demonstrated need for this policy was evidenced.  In order that firefighters' safety is not compromised it is requested that all members familiarise themselves with the requirements of this In Order and ensure that the staffing levels prescribed within are maintained at all times.
OXYGEN BREATHING APPARATUS STATIONS – ILLAWARRA FIRE DISTRICT
[File reference:  CHO/00605]
In order to provide an effective number of OBA wearers within the Illawarra Fire District the configuration of the OBA stations and staff has been varied.  The previous instruction in In Orders 1991/31 applies with the exception that 277 Dapto is not now an accredited OBA station.
1.         422 Port Kembla retains OBA accreditation.
2.         277 Dapto not accredited as an OBA station.
3.         Within the Illawarra Fire District the following number of OBA wearers will be attached to the following stations under the provisions set out in In Orders 1991/31.
a.         422 Port Kembla                16 OBA wearers
b.         277 Dapto                 }
503 Wollongong      }          48 OBA wearers
241 Bulli                    }
Training and medical examination of OBA wearers shall be undertaken as necessary to maintain staff levels.
Darryl Snow
for Illawarra Sub- Branch Executive
2 December, 1996