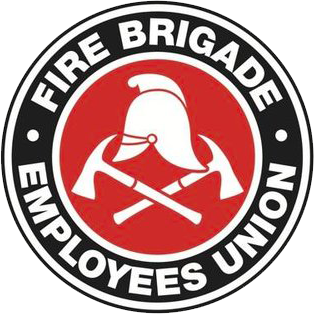 Strength in unity since 1910
DISPUTE WORSENS – BANS ESCALATE
November 21, 1997
The Union's State Committee of Management met today to consider the current dispute, resulting in a unanimous decision to escalate the Union's industrial action. A notice will follow separately in order to provide further information for members. However, the Commissioner's latest "Duty of Care" message should be dismissed for the rubbish that it is. Every member should be under no illusion – this dispute is not about 1 member. The Commissioner today confirmed to your elected officials that it WILL impact on EVERY member, permanent and retained. It's really about your job-security, and superannuation.
Accordingly, all members (permanent and retained) are hereby instructed that effective 1800 hours, Friday 21st November 1997, the following bans and limitations are to be observed:
No member is to consult with or visit the BMO without the Union's consent;
No paperwork or administrative duties are to be undertaken (including fire permits, AFA charges) other than firefighter pay/leave related matters and fire reports, but only at sections A3, A4, A6, A8, A14, A15, A16, A17 and A23;
No out-duties, no stand-bys, no relieving – all members to return to their base station (reliefs for Country S/O's excepted);
No acting-up – all leading firefighters to return to their permanent station;
As always, no station is to remain on line without safe minimum staffing;
No schools, drills, public relations, public education, lock-outs, or station work other than that necessary to maintain station hygiene. Retained members are still to attend, but not participate, in stations drills;
No training (eg aerial, driver, rescue, USAR, BA/Hazmat, Comms, etc.), other than Recruit Training at Alexandria;
Region (District) Trucks banned other than for transport of firefighting equipment, and time sheets. Trucks are still to be staffed by one ff/platoon;
All non-station members (eg Aetna Tower – Personnel, Ops Research etc., Fire Safety, Rescue/Bushfire, Training and Vocational Development, PTO's and RTO's etc.) are

NOT

to undertake any

NEW

work, being work received after 1800 hrs, 21/11/97. This ban is

in addition to

those set out above.
UNITED WE STAND – DIVIDED YOU'RE SACKED!
Chris Read
State Secretary Friday 21st November, 1997