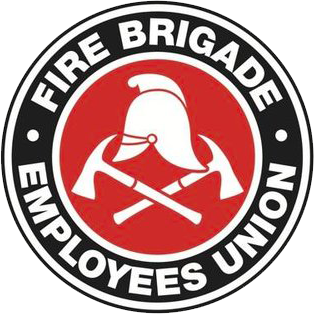 Strength in unity since 1910
2005 June SGM Agenda
June 9, 2005
For locations of each of the meetings and for the agenda see here:•    CENTRAL SYDNEY – The central Sydney SGM will be held at the Tom Mann Theatre, Chalmers Street Surry Hills, commencing 1000 hours on Tuesday 21 June.
•    SYDNEY WEST – A combined South-West/North-West Sydney Sub-Branch meeting will be held at 97 Station, Huntingwood commencing 1000 hours on Wednesday 22 June.
•    NEWCASTLE/CENTRAL COAST – A combined Newcastle/Central Coast Sub-Branch will be held at Doyalson RSL commencing 1830 hours on Wednesday 22 June.
•    ILLAWARRA – The Illawarra Sub-Branch meeting will be held at No. 503 Station, Wollongong commencing 1800 hours on Thursday 23 June.
•    COUNTRY – Combined Country/Retained Sub-Branch meetings may be held locally at any Fire Station situated outside of the Greater Sydney, Newcastle, Central Coast and Illawarra areas from Thursday 23 June and prior to Monday 27 June, provided that:
a)    notice of intention to hold a local meeting has been given to the State Secretary by no later than 1500 hours on Friday 24 June; and
b)    a quorum of at least 7 financial Union members will be physically present for the duration of each meeting; and
c)    the vote from each meeting is forwarded to the State Secretary prior to 0900 hours on Monday 27 June in order to be added to the total AGM vote.
SGM Agenda
•    Open
•    Apologies.
•    Secretary's Report.
•    Questions on notice
1)    Debate and voting on a proposal to amend the Permanent Award's existing
Clause 6 (Allowances) by replacing it with a new Clause 6 and associated Table.
2)    Debate and voting on the future of the Public Safety Training Package (PSTP); and
3)    Howard's industrial relations agenda and the threat to NSW firefighters
Guest speakers at the Sydney SGM:
Derek Best – Secretary, New Zealand Professional Firefighters Union
John Devereux – Vice President New Zealand Professional Firefighters Union
•    Close.
(Note: Full detail, including the proposed clauses, tables and motions to be debated will be faxed to members' workplaces and posted to the Union's website on Wednesday 15th June.)
Craig Harris
State Secretary