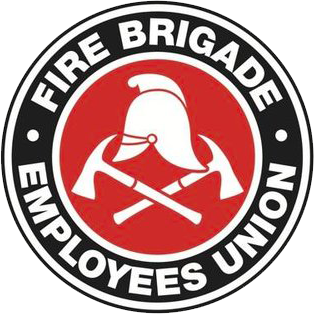 Strength in unity since 1910
SITREP No. 15/2010
April 16, 2010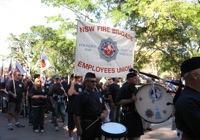 Inside this issue:
May Day 2010
IPP application date resolved
Retiring soon?
SGM Reminder
May Day 2010
The 2010 Sydney May Day march will be held on Saturday 1 May with members meeting at Hyde Park at 1200 hours. Given it is our Centenary year the FBEU will be leading the march, which will  conclude in First Fleet Park, The Rocks.  Following the march, members and their families are invited to gather at the Glenmore Hotel (96 Cumberland St, The Rocks). While not necessary, it would be helpful for catering purposes if members who intend attending could let Alison or Marc know with a simple email (office@fbeu.net).
IPP application date resolved
Further to SITREP 14/2010, the Department has today issued an amended In Order calling for IPP applications because its first In Order was wrong. The new In Order confirms that members whose promotion to Station Officer Level 2 occurs on or before 25 October 2010 may apply to sit the IPP Pre-entry test. Another example of not everything you read in the In Orders being correct.
Retiring soon?
This year's 4% Award pay increases will take effect on and from 18 June. Permanent SSS and SASS members who are contemplating retirement are advised to contact State Super (SSS on 1300 130 096, and SASS on 1300 130 095) to confirm that their planned retirement date will allow this year's wage increase to be reflected in their retirement benefits.
Members should also consider the potential taxation benefits of retiring after the start of the new financial year on 1 July.
SGM Reminder
A further reminder that this month's Special General Meeting is being held:
Sydney South-West – at No. 8 Stn, Liverpool commencing 0830 hrs on Tuesday 20 April.
Sydney North-West – at No. 97 Stn, Huntingwood commencing 1030 hrs on Monday 19 April
Sydney SGM – at the Union Office commencing 1000 hrs on Thursday 22 April 2010.
For a copy of the agenda email office@fbeu.net.
Jim Casey
State Secretary