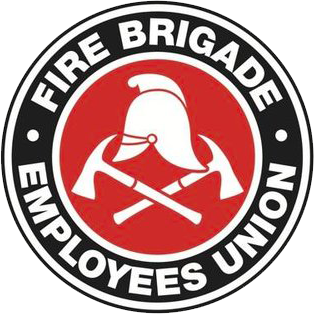 Strength in unity since 1910
SITREP 17/2012
April 27, 2012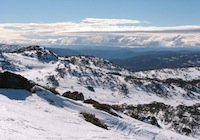 In this issue:
Department abandons Perisher ballot
Delivery of 25 Year Medals
Automated External Defibrillators (AED's)
May Day March 2012 – Sunday 6 May
Department abandons Perisher ballot
The Department has walked away from long-agreed arrangements for the staffing of Perisher Valley Fire Station, advising without any warning or consultation that "The Ballot system was put in place in the year 2000, FRNSW is quite a different organisation in 2012 with all temporary vacancies over one month now filled through the EOI process". It appears FRNSW management now believes that if it asserts that it is a different organisation then the agreements it made in the past can be ignored at its leisure.
That management has only allowed 2 weeks for members to submit an EOI (plainly not enough time, and this from the mob that claim they want merit everywhere) simply compounds the problem. The Department's latest about-face has forced the Union to review the Perisher situation generally but in the interim, members are advised that this two week notice period given for these positions was contrary to the Department's own four week notice policy, meaning that EOIs will close on 14 May and not 30 April.
Delivery of 25 Year Medals
Further to SITREP 47/2011 wherein we reported that the medals had been received and that presentations to the 800-plus recipients had commenced, this week's State Committee meeting resolved that members who wish to have their Medal presented to them by a State Committee official should submit a request for this to occur by 31 May 2012. All remaining Medals will be delivered by registered mail to the address recorded for each member in the Union's membership register between 31 May and 30 June. Alternatively, members who wish to do so prior to 31 May 2012 are welcome to pick up their medal personally from me at the Union office.
Automated External Defibrillators (AED's)
Members may recall the former Keneally Government fitting Automated External Defibrillators (AED's) to the entire RFS fleet, totalling over 2,500 vehicles. This week's State Committee meeting resolved to demand at least one AED for each FRNSW station/workplace by 31 August 2012, and one AED for each and every operational FRNSW vehicle by no later than 31 October 2012. If this does not occur then it will be put to the membership at this year's AGM that any operational vehicle which has not been issued with an AED will be banned commencing on and from 1 November 2012.
May Day March 2012 – Sunday 6 May
Members are reminded that the 2012 Sydney May Day march will be held Sunday week, on 6 May, with members meeting at Hyde Park North at 1200 hours. Following the march, the Union will be putting on food and beverages for members and their families. It would be helpful for catering purposes if members who intend coming along could let Alison or Julie know with a simple email (office@fbeu.net).
Jim Casey
State Secretary