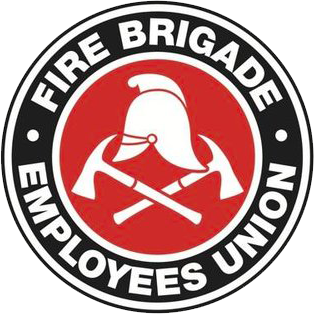 Strength in unity since 1910
INSTRUCTION TO ALL MEMBERS PILOT TRAINING SYSTEM BANNED
April 17, 1996
The Union has become aware of a Memorandum dated 2/4/96 and addressed to all Station Commanders – Greater Sydney Area, and titled "Placement of Recruit Firefighters on Graduating from the Training College". No consultation took place with the Union on this prior to its distribution.
The Pilot system proposed represents a marked change to and elevation of the responsibilities of all members, primarily Station Officers. Under this system, S/O's would be expected to monitor and assess each and every Recruit, providing reports back to senior management on the individual firefighter's "progress". It also represents a change to the relationship between a Station Officer and his/her crew, placing the S/O squarely in the management corner – and away from the firefighters. Members would recall the Union banning the Department's Performance Development System (PDS) back in 1993. This is little more than another attempt to introduce a PDS for firefighters through the back-door.
At present most members, including Station Officers, are unable to gain access to Train the Trainer courses. Recruit training remains the responsibility of members employed to do so at the Training College, with Station Commanders continuing to have responsibility for regular training for all platoon members through the regular drill programs. What comes next – the abolition of the Training College altogether with Recruits to start in the Station from day one? Don't laugh, this is exactly what the Department would like to achieve.
Finally and perhaps most importantly, because this "initiative" represents a major productivity and efficiency shift for Station Officer members – and one for which they are not presently paid – the Union is not interested in this or any other new work practice until the Department recognises it as such.
The Union's ban on any and all new work practices remains in place. You are paid for each and every new work practice up to August 1994 – no more, no less.
IF YOU DIDN'T DO IT BEFORE, DON'T DO IT NOW – THAT'S YOUR NEXT PAY RISE. ACCORDINGLY, MEMBERS ARE INSTRUCTED NOT TO PARTICIPATE IN ANY NEW WORK PRACTICE, INCLUDING THE PILOT RECRUIT SYSTEM.
Chris Read
State Secretary
Wednesday 17th April, 1996