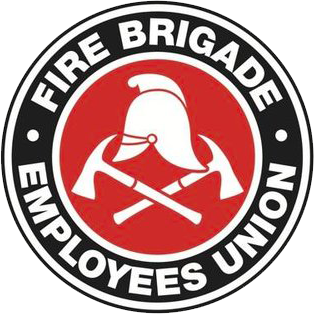 Strength in unity since 1910
March on May Day, Sunday May 3
April 29, 2009
1998 is looming as the year when our Union fights to put a stop to the injustice and inequity of firefighters' superannuation.
The 100's of members who have joined since 1992 have literally no protection in the event of death or disability, and the many more who joined since 1985 aren't much better off. It is expected that a new superannuation scheme will have been developed and ratified by the Union's rank and file by August/September this year. That's the easy part – getting the Government to agree to funding it will be much, much harder. The fight for our superannuation will probably be very long and it will definitely be very hard.
Show the Department – and NSW Government – that firefighters care about our superannuation and our Union by turning out en-masse on Sunday. Do not underestimate the message we will send to the employers if we put 100's of our members on the street for May Day. Don't simply rely on other members to do it for you – have a go yourself;
for SUPERANNUATION
for FIREFIGHTER SOLIDARITY
to defend THE MUA AND OUR TRADE UNIONS
for A DECENT FUTURE FOR WORKING CLASS PEOPLE
In view of Howard's attack on the MUA and working people generally, this year's May Day is expected to be huge. Bring your family and friends, meet your officials, old workmates and new members. Assemble at the Union office on Sunday May 3 from 1100 hours onwards. The procession will commence 1300 hours, moving along George Street  to Circular Quay. After the march, the FBEU contingent will move onto a hotel in The Rocks for the afternoon's celebrations. STAY UNITED!
FBEU STATE COMMITTEE OF MANAGEMENT
Max Jeffrey                Chris Windsor                    Ron McLennan                 Andy Coppin                 Clive Hook
Bob Kinsela               Darryl Snow             Peter Newton             Jim Gillen                                     Tom Keelty
Jay Bland                       Graham Webb                               Simon Flynn                               Chris Read